The last big show put on by Vulcano dates back to 1888-90 when the volcano exploded, sending part of the Fossa crater up into the sky, together with a few prisoners working in it to extract sulphur.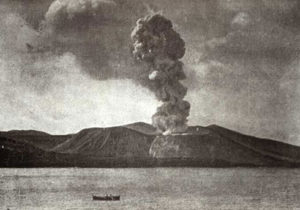 The owner of the area at the time, James Stevenson of Britain, was so shocked by the fury of the explosion that he sold all his mines and land to a few locals on Lipari and never returned to the archipelago.
His house, an elegant 19th Century villa in the spa area, can still be seen, close to the Faraglione Grande.