The two villages were connected by a path which encircled the volcano, but landslide damage and neglect led to its abandonment, so unless the path is rebuilt, Ginostra can only be reached by boat.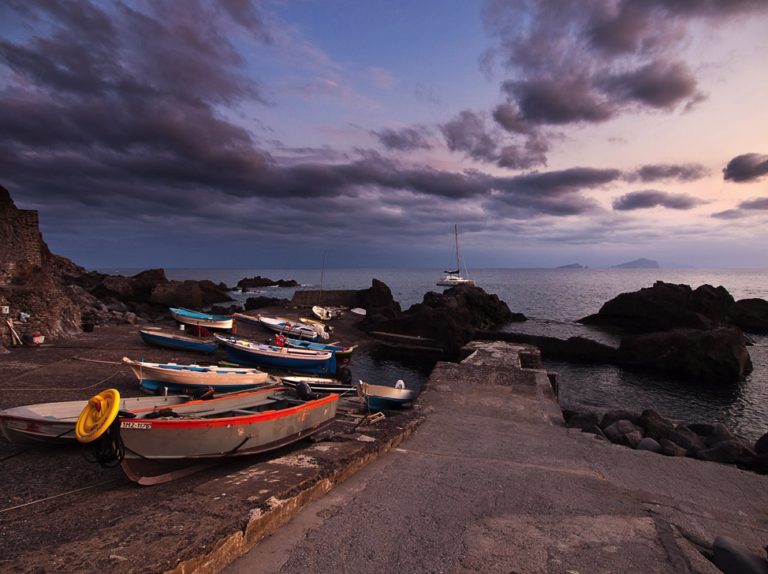 Ginostra is a simple little place, with a couple of restaurants and shops, and donkeys for transport. The hamlet was only connected for electricity in 2004.
It can be visited on tourist boats which tour the coastline, or by using the regular ferry and hydrofoil services.




The atmosphere here is peaceful and a contrast to the busier spots on the other side of Stromboli. There aren't beaches at Ginostra, but it is possible to bathe from rocky shores.