A road network connects the three towns and the island's interior, thus offering impressive trips to view the natural panoramas.
To the south of S. Marina, you find the small Lingua salt lake (today little more than a pool separated from the sea by a small embankment) that was used as a saltpan up until a few years ago.
Leaving Lingua, an old inactive volcano can be reached at Monte Fossa delle Felci, from the peak of which a splendid view of the archipelago can be enjoyed. Towards the north from S. Marina, following the road which hugs the coast, you cross Capo Faro up to Malfa's pretty centre.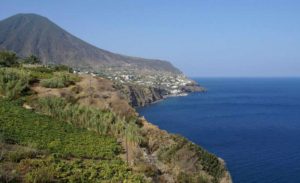 The first turning leads to the Pollara seafront, where you find the island's most beautiful beach. Here you can swim in a rock setting whose structure is the interior of a semi-circular crater smoothed by the forces of the once-active fire and by the sea.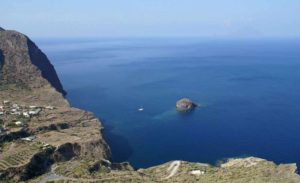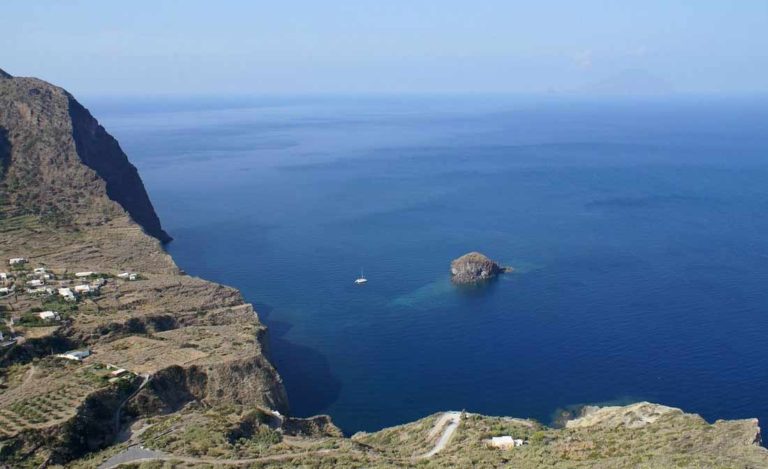 The second turning leads to the small Valdichiesa hamlet, where it is possible to admire the Santuario della Madonna del Terzito, constructed in '600. From the road that links Leni to Malfa, a path winds up to Monte dei Porri.
This is a trip to do on foot, crossing marvellous Mediterranean vegetation, surrounded by poplars, chestnut trees and ferns. Following the picturesque main road, you arrive finally at the charming Rinella.
Originally small groups of cottages bordered the sea- front, today it is one of the island's most visited tourist spots, ideal for a relaxing holiday, in contact with the splendid sea nature.
Salina ferry schedules
Routes and times updated in real time and refer to the current week.
From April to October, routes run much more frequently. We suggest you double-check the schedule a few days before your departure!
Hotels, B&Bs, and Villas on Salina
Book online for immediate confirmation. 12.000+ hotel rooms booked through booking.com
© ALL RIGHTS RESERVED