Whereas once the cafès and restaurants were favorite haunts of artists, writers, intellectuals, and the aristocracy, today you are more likely to run into movie stars, celebrity athletes, and recognized faces from TV and entertainment.
It's not unusual to look up from your cappuccino in the Port and find your cafè table next to that of your favorite actor, dine with a view over the sea just a few seats away from the hottest musician of the moment, make a turn on the club floor elbow to elbow with a supermodel, or take a dip in the sea along with a sports celebrity.
The long established focal point of island social life, the Bar Da Carola was soon to become a favorite venue of members of Italian and International fashionable society.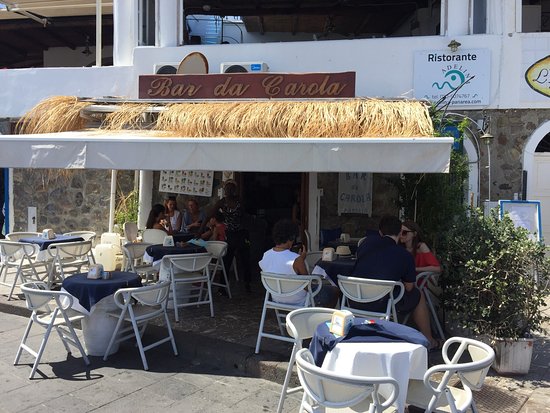 In Panarea, at the Bar del Porto, for everyone, it is the center of the island.

Here everyone sits, VIPs and not, for a coffee, an aperitif, an after dinner cocktail ….
To have a chat, watch the walk and very often to be seen.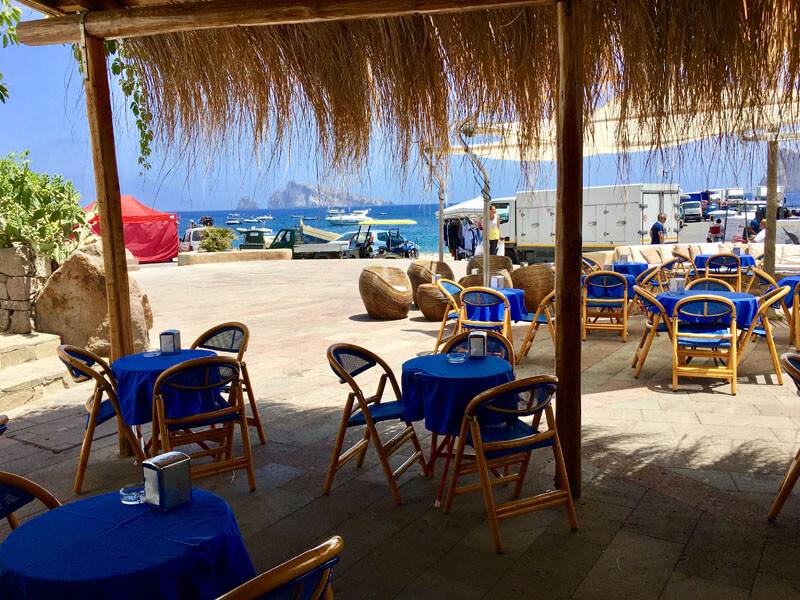 The "in" places for an aperitif on Panarea are the Bridge Sushi Bar (+39

3481282309

). The latter (the former Bridge Circle) is now especially dynamic: thanks not just to its conversion to jap-food and the restyling of its fantastic terrace overlooking the port, but also and especially to the painstaking care taken of clients by the manager, Angela Mascolo.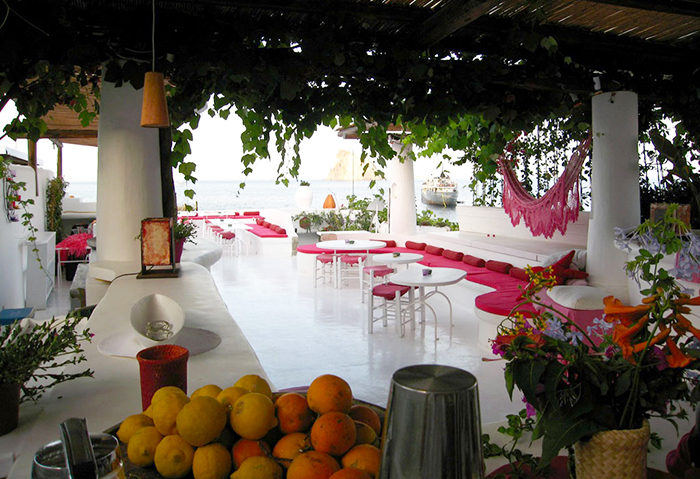 Banacalii ( Tel. +39090983004 ) is the lounge bar of the hotel famous for his fresh mojitos or Spritz served in front of a breathtaking view of the sea at sunset.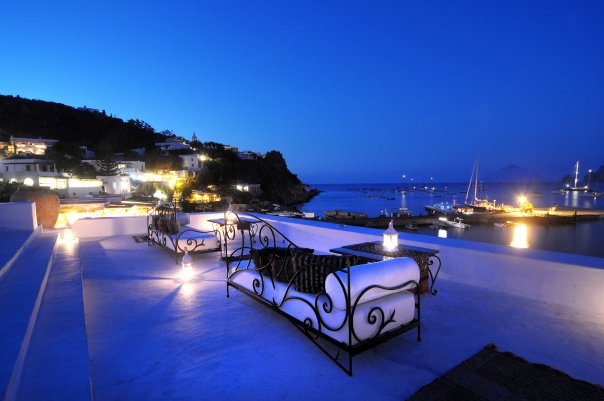 At dusk the Raya (+39090983013) offers an Aperitif served in the famous "Roof terrace".
The pleasant music and fragrant cocktails will give you a pleasant feeling of well-being that will accompany you in the magical atmosphere of the candlelit dinner.
And on clear nights you can enjoy the "umbrella effect" of the stars that crowd the sky and get lost in the horizon.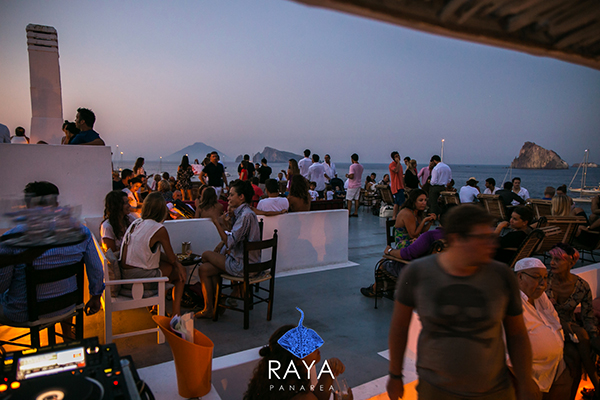 Hotels, B&Bs, and Villas on Panarea
© ALL RIGHTS RESERVED