Then natural rocky arches named "perciati" appear, and caves eroded in the cliffs by the forces of nature, such as "dell'Acqua" and "del Grottazzo".
The "fili" are also typical examples of Alicudi's geological nature, lava columns molded by the erosions and by the sinking of the ancient lavic rock.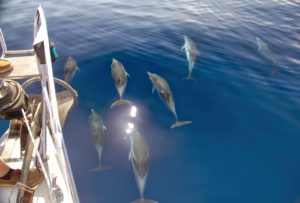 To those fond of scuba fishing, we suggest dives near "Scoglio della Jalera". Among the rarest fish groupers, lobster and ricciole abound.
Alicudi ferry schedules
Routes and times updated in real time and refer to the current week.
From April to October, routes run much more frequently. We suggest you double-check the schedule a few days before your departure!
Hotels, B&Bs, and Villas on Alicudi
Book online for immediate confirmation. 12.000+ hotel rooms booked through booking.com
© ALL RIGHT RESERVED