Kasbah Restaurant – Lipari
Simplicity and creativity in a garden in the centre of Lipari
The Kasbah, obtained from an old theatre, is set among the alleys of Lipari. Of refined essentiality, it opens into a cosy and enchanting garden of olive trees.
Simplicity and creativity in a garden in the centre of Lipari
Alessandro Del Bono, for all Sacha, was born and lives in Lipari. He is the owner of the Kasbah and since 2000 he is also the chef. Overwhelmed by the passion for cooking, each of his dishes is a challenge in the meticulous search for the perfect balance between flavours, colours, authenticity and refinement. What he creates is never a point of arrival for him, but a step forward towards a balance.
Atmosphere at the Kasbah Restaurant in Lipari
The exclusive environment of the Kasbah Restaurant is made up of different spaces, each with its own style that is only apparently different, but in the context married in perfect harmony that expertly doses new and old.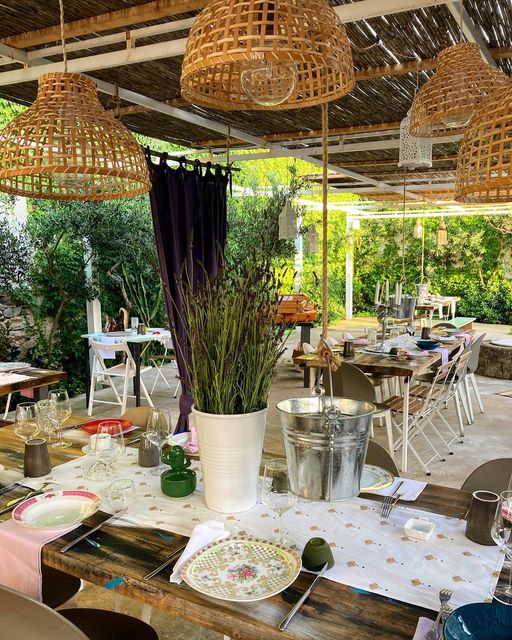 A special date!
If you want to make the experience unforgettable, book a table at the Kasbah Restaurant in Lipari. A perfect setting to celebrate a special day or to enjoy the magic of a starry sky in a romantic dinner for two.
© All rights reserved