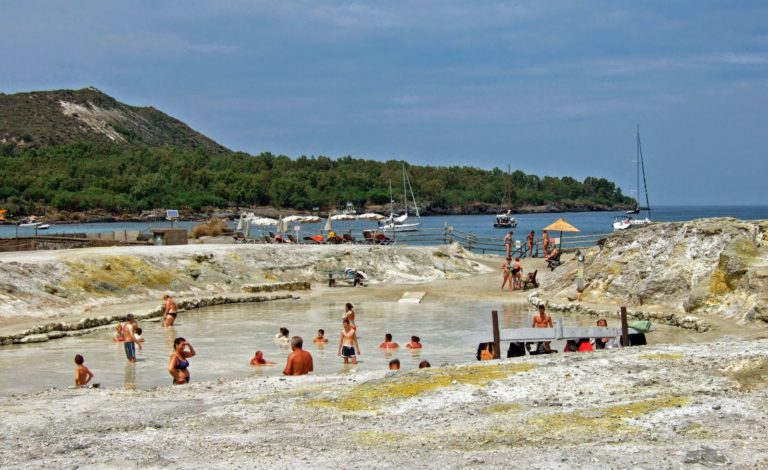 The Terme del Vulcano offers its guests "an oasis of health" in its modern structure dedicated to well-being, personal care and relax, inspired by the special Vulcano-shaped structure of the island.
The spa's clientele can enjoy a range of therapies and fitness treatments, as well as relax and regain a certain equilibrium in this fantastic setting: you'll never have felt so good.
Three swimming-pools at different temperatures form this cutting-edge wellness centre set in amazing natural surroundings, close to the Porto Levante and with full amenities.